Cloud Storage
In times of high connectivity, business operations require data to be accessed anywhere and anytime in a minimum time. Cloud storage makes this possible since data storage and access is in an off-site location. Our Data Centers ensure that your Applications & Data are readily available to be delivered at high speeds wherever you are.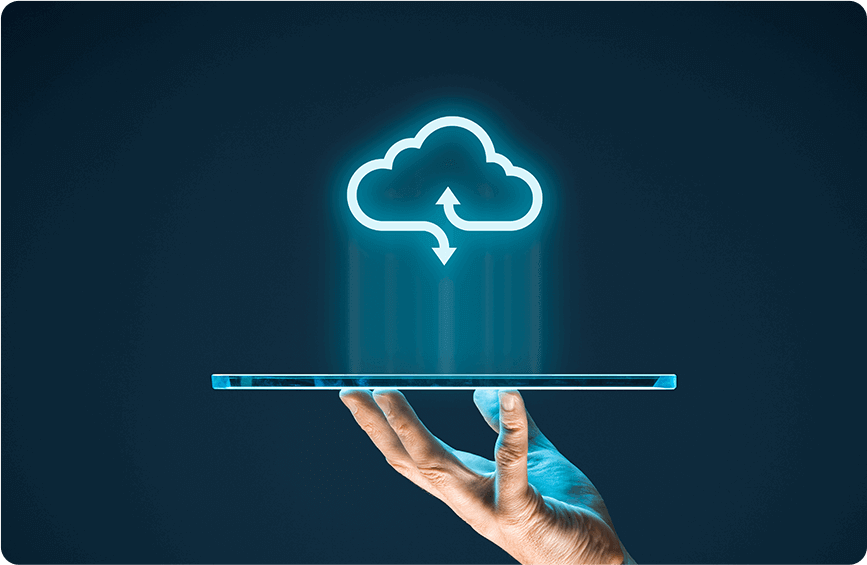 Cloud Backup & Cloud Archive
On-premises storage/backup is always at risk of hardware failure, which can result in costly maintenance. Cloud Backup, on the other hand, is a seamless and carefree option to keep your data safe. Our Cloud Backup services make sure that your instance backups are themselves backed up. Restoring these backups is as fast as if they were on-premises.
Over the years of a company's lifetime, archived data get accumulated in enormous amounts, and due to regulations, they cannot be deleted right away. Storing these dead weights on your premises holds up your resources for years. Archiving in the cloud frees your resources for higher priority operations, and your archives are ready for retrieval anytime.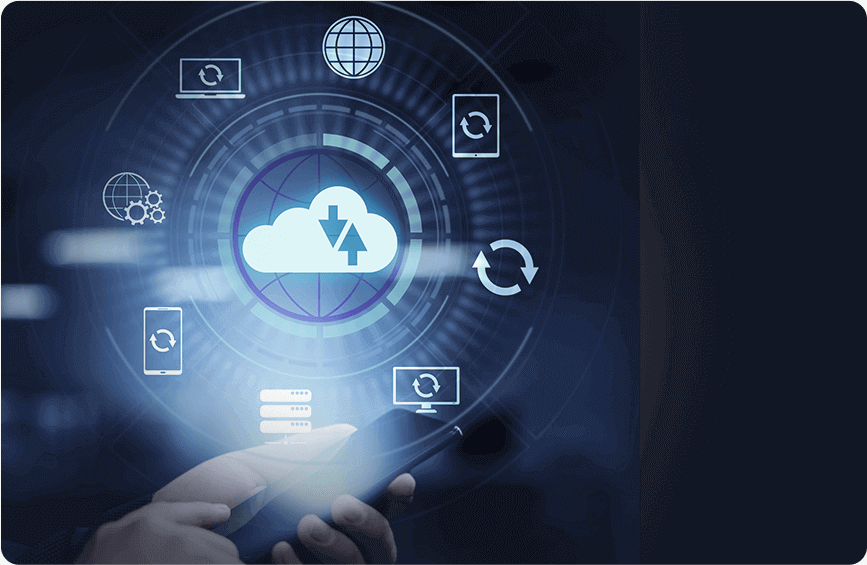 Dedicated Cloud Solutions
Private Cloud
Companies require private networks where their data and applications are contained only within the company's network. This private infrastructure and its services are dedicated to their hardware and software. Therefore, the secured network allows your company to settle their rules and limit data which in turn offers greater privacy, security, flexibility, and performance.
Hosted Cloud
Cloud-hosted applications are hosted on dedicated servers that are on-premises while being served remotely. The applications take the model of service-as-a-software which makes them available to your users wherever they need it.
Hosted Private Cloud
Your application is deployed and reachable privately to your business on the cloud. The hardware is on-premises and dedicated to your business. The software-as-a-service can be maintained by either your company or outsourced to a vendor. This model allows you to have a more flexible control over the data rules, performance, and authorizations.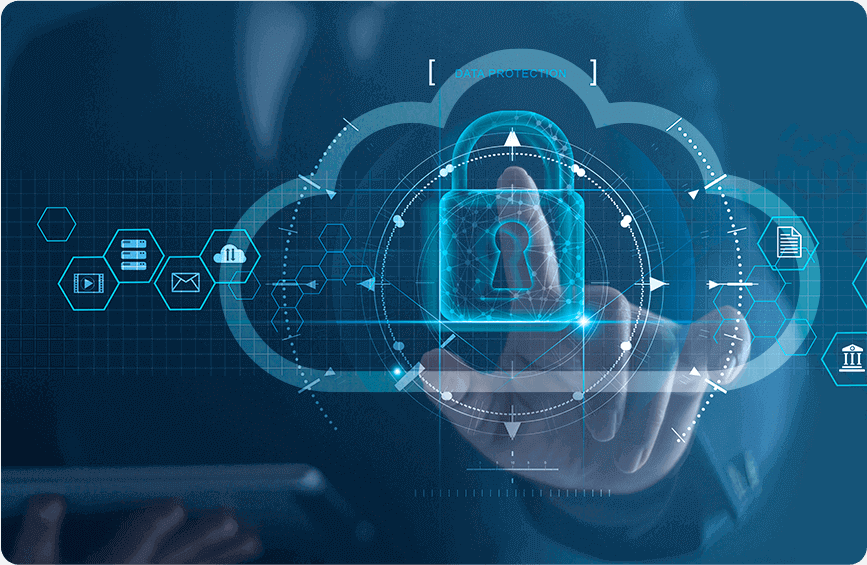 Public Cloud
Applications and services that are available to customers and other business partners may be published on a public cloud. The network infrastructure (both hardware and software) is shared publicly which makes the running cost cheaper. Public clouds may welcome a larger pool of users but the nature of their shareability makes them less flexible and secured than a private cloud.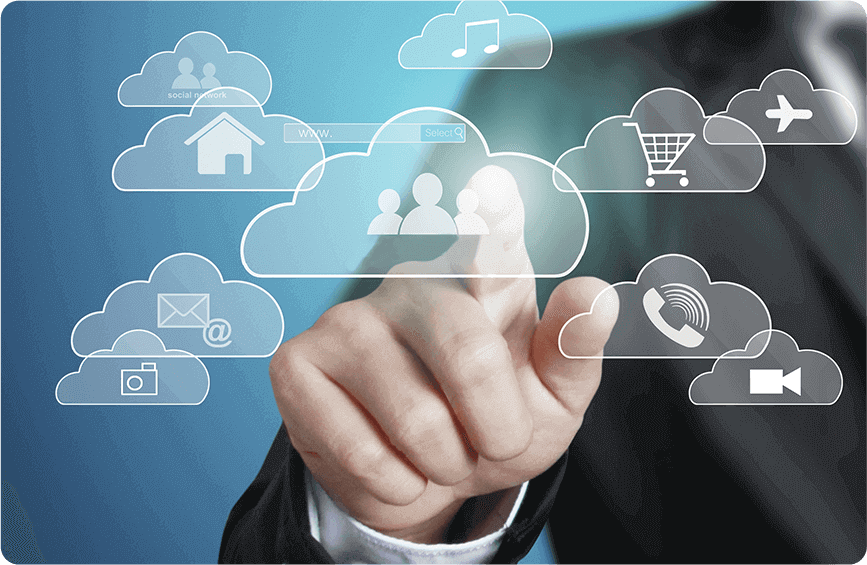 Monitoring
The more accurately you know your business' health pulse, the sharper decisions you can take. Our data analytics cover a wide range of elements, giving you more options to meet your goals while keeping an eye on the good conditions of the running operations.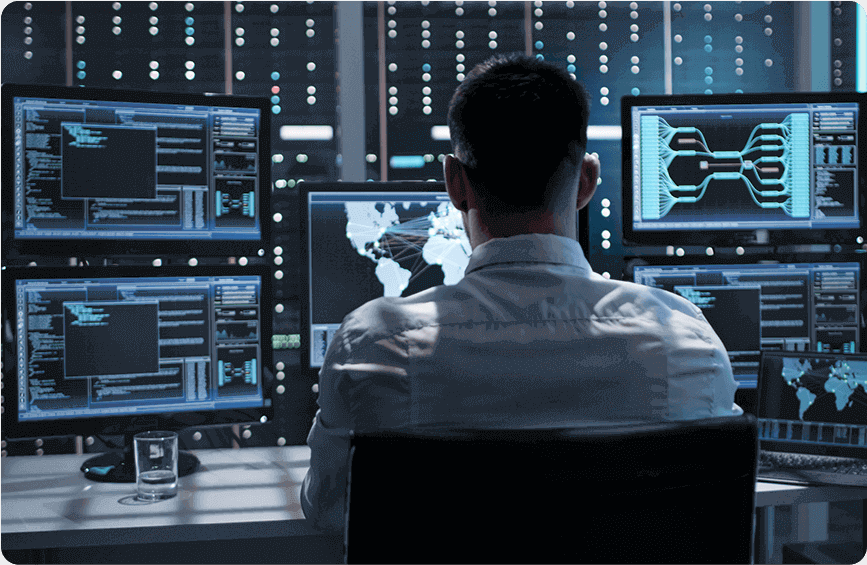 Audit & Consulting Services
Different from public clouds, this infrastructure is isolated and considered as an Infrastructure as a Service (IaaS). Since the servers are solely dedicated to your business, you are allowed better customization of resources, bandwidth, storage, and thus, performance.
Audit
An audit is a critical stage in business operations where data is analyzed thoroughly to reveal any potential discrepancies. These undesired points may grow into bigger legal issues if not detected early. We offer Auditing Services in Cloud PABX, PBX, 3CX, telecom, and more to help your business stay healthy and transparent.
Consulting
Growth is a constant goal of any business, and making the correct choices at the right time is what will drive you towards that goal. Our consulting experts will find the ideal solutions for IT issues your business experience based on the findings of our auditing team. And together with you, find the most appropriate managerial decisions to help you reach your business goals.